Welcome to the Official Site for Giulia, Giuseppe, and Matteo Cicciari. You may recognize them from their projects for big name companies including Disney, FAO Schwarz, Play-Doh, Toys R Us and more! Here you will find all the news and up to date information about these talented young siblings. For Industry Professionals looking to learn more about Giulia, Giuseppe, and Matteo, please click on their names above for an overview of information.


NEWS & UPDATES
29 Nov 2015
Disney
Giulia, Giuseppe, and Matteo had an amazing time working for
Walt Disney World
a couple of years ago and were so happy to be brought back down this year to do a new shoot for the happiest place on earth! This time it was for
Disney Springs
, a dining, shopping and entertainment area of the parks. They got to shoot together with a set of pretend parents, laughing and enjoying their meal by the boats. Their images have been seen on the Disney Springs website, travel sites, and even in a
huge billboard
down in Florida!
Disney
has definitely been one of their favorite companies to work for over the years, especially since they all get to share in the experience together, and make sure to keep an eye out for their images when booking your next Disney vacation!
Posted by: Lisa
18 Nov 2015
MKG Photography
Giulia had a
fantastic
time shooting with Mary Kate Gutierrez of
MKG Photography
recently! Doing an in studio session she shot
two
looks, and you can tell by the images just how much fun they were having together. With her serious and smiling poses done, Giulia was quick to get into doing some fun and silly shots, pulling her hat over her eyes, sticking her tongue out, and they were laughing the entire time, definitely some of our
favorite
shots! Mary Kate has already told her that she cannot wait to shoot with her again and the feeling is definitely mutual. What a fun photoshoot, and
thank-you
Mary Kate for the new images!
Posted by: Lisa
09 Nov 2015
Build-A-Bear Workshop
The holiday season is just about upon us and make sure to keep your eyes glued to the commercial breaks, especially when watching television stations geared towards children's programming, as Giulia's
Build-A-Bear Workshop
spot is now airing! She can be seen in one of their stores with a friend when they get a big surprise...
Glisten
has arrived to join all of the other Santa's reindeer that you can make. It is a really fun commercial with the special effects as Glisten travels around the store, and Giulia and her friend were pretty excited to get their hands on the newest addition to the reindeer collection. If you haven't seen it yet, a copy can be found in the
media section
, and make sure to keep your eye out for it when tuning in to your favorite shows!



Posted by: Lisa
30 Oct 2015
Party City
Halloween is just about here, so close to costumes, trick or treating, and all of the fun the holiday has to bring. Once again this year Giuseppe can be seen for
Party City
and
Amscan
! Both of his costumes were seen in stores on the costume wall, lots of children going out as
Woody
from Toy Story and
SWAT Cop
for trick or treating. He also was seen in the company's
catalog
that lists some of the hottest costumes for all ages this year, and it is so fun to see his photos continue to be used in the stores each year. Giulia, Giuseppe, and Matteo cannot wait to go trick or treating tomorrow and hope that all of you have a safe and happy Halloween!
Posted by: Lisa
23 Oct 2015
CiCi's Pizza
If you've been paying attention to commercials recently while watching your favorite shows, maybe some Friends repeats, you hopefully saw a spot for
CiCi's Pizza
. Featuring a Moms with pretty active kids, such as two boys who took the couch cushions to build a fort in the front yard and are having a lot of fun running and tackling into it, dinner doesn't need to be sacrificed with the delicious offerings of CiCi's Pizza! Giuseppe and Matteo are seen as brothers in the
commercial
, which it was pretty for them to get to film playing in the yard with all the cushions, the things you get away with when it's for a shoot. If you haven't seen the spot yet make sure to head on over to the
media section
to check it out!

While you're at it, make sure to head on over to
IMDB
where you can view profiles for
Giulia
and
Giuseppe
!
Posted by: Lisa
18 Sep 2015
Happy Birthday!
It's a big day in the Cicciari household as the youngest member of the family is celebrating his birthday today and turning
six years old
!
Happy Birthday Matteo
! I hope you have a
fantastic
day today as you take in all the fun and excitement birthdays bring. From cake and presents to family and friends, there is lots to do today and I'm sure you'll be loving every minute of it. Being six years old is going to be such a fun age for you, and I hope today is the best birthday ever!
Happy Birthday
!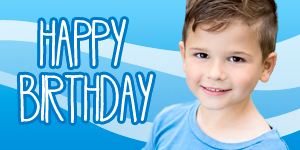 Posted by: Lisa
14 Sep 2015
Happy Birthday!
Giuseppe woke up this morning all ready for a day full of fun and excitement both at school and at home later as attention is going to be all on him as everyone helps him celebrate his birthday!
Happy Birthday Giuseppe
! I hope you have an
awesome
day enjoying all of your favorite activities and traditions that make birthdays one of the best days of the year. Cake, presents, well wishes, everyone goes all out to make sure your big day is a special one, and I know you're going to love every minute of it. It's not every day you turn nine years old, and it is sure to be a pretty fun age for you. Hopefully the wish you make today blowing out your candles comes true and enjoy your day,
Happy Birthday
!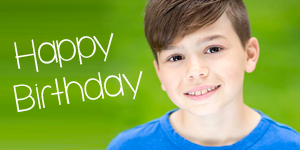 Posted by: Lisa
12 Sep 2015
Instagram
If you have an
Instagram
account make sure to pull out your phones and search the username
@official_giuliac
as Giulia now has an account! She already has a few posts up and will be making many more in the coming weeks, as she looks forward to sharing both project related images and fun snapshots with everyone, make sure to give her a
follow
!
Posted by: Lisa
<< Previous 1 2 3 4 5 6 7 Next >>